The Future Is Here
Curious about coding? Admiring Arduino? Fancy some Raspberry Pi? Bonkers about Biology? Come visit us or sign up for a class!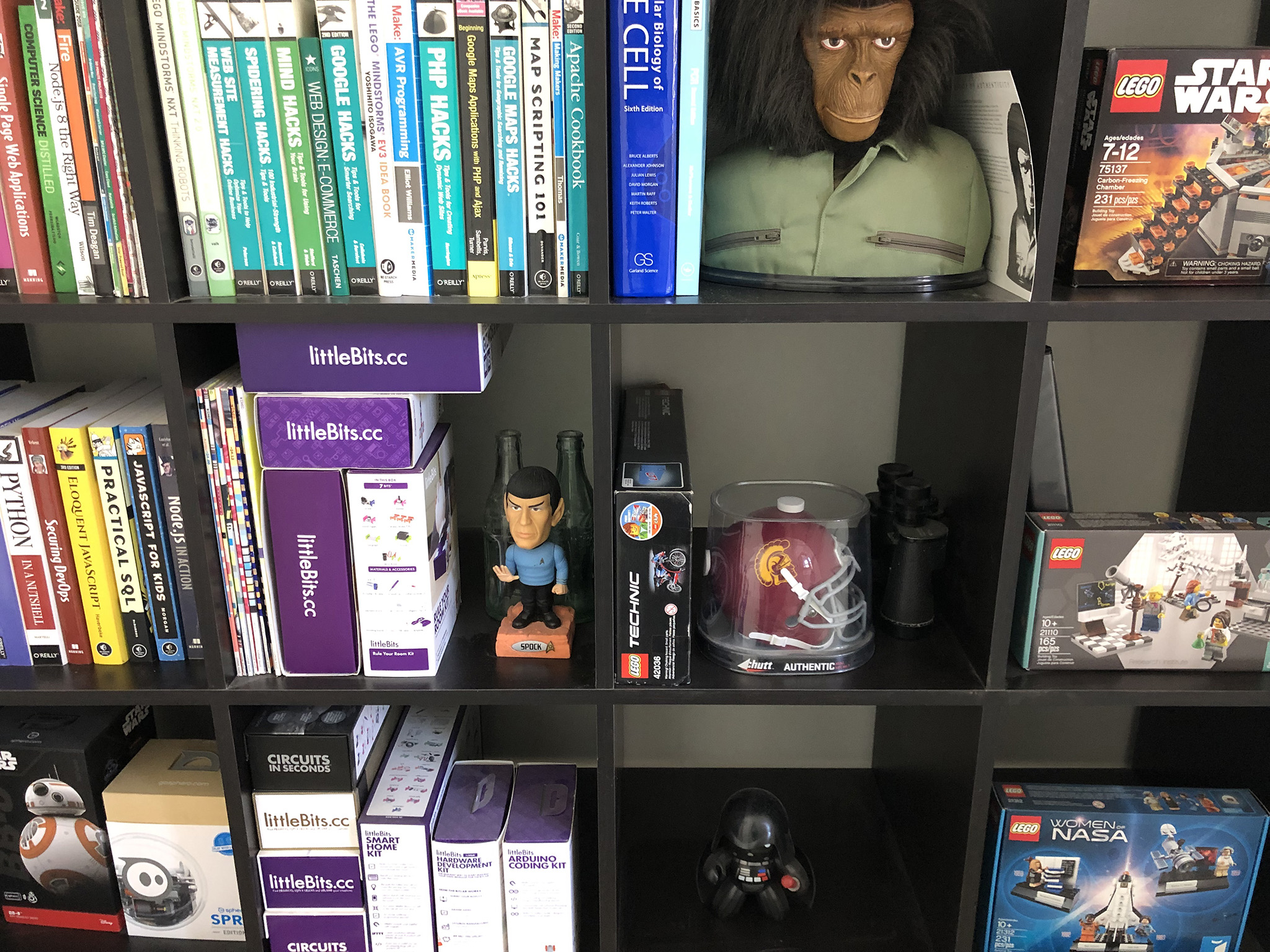 Industrial Arts
Interested in programming? How about game creation using Unity 3D and other freely available tools? The instructors at RSI have over 30 years of industry experience to help you get started.
Internet of Things
Would you like to interface hardware and software? Come checkout our electronics lab area which is fully stocked with Arduinos, Raspberry Pis and sensors galore!
DIY Bio
Curious about CRISPR or Synthetic Biology? Richwood Scientific is building a full wet lab including equipment for doing PCR and DNA sequencing.
Our Mission
Richwood Scientific Inc. is a 501(c)(3) nonprofit organization dedicated to promoting science through open and equitable access to technology. Since 2015 we have served West Virginia by providing educational outreach, technical classes and seminars free of charge to the public.

At Richwood Scientific, we believe knowledge should be shared.
Get hands on with our kits with Arduinos, Raspberry Pis and sensors.
Get in touch with your inner mad scientist with our DIY Bio wet lab.
See what you can bring to life with our Ultimaker 3D Printer and C&C Machine.
Try out our Virtual Reality headsets and coding tools.
Get your kids involved with our full sets of littleBits.
Gain knowledge with our nicely stocked technical library.
Some of the classes we've run:
12 Week Coding Bootcamps
Lego Robotics for kids
CPR certification
Photography
Artificial Intelligence
Unity - Game Development
Thanks for your message!
Login successful!
Please, fill in required fields.
An error occurred while sending data :(
Invalid username or password.
Account with given email does not exist.
Account with given email already exists.
Given passwords must match.